BECKHOFF D.O.O.
Equipment and solutions suitable for various industrial applications based on the concept of the soft PLC system.

COPA-DATA GMBH
An innovation leader for industrial automation software that includes solutions for HMI, SCADA, Dynamic Production Reporting and integrated PLC Systems.

JAKLIČ D.O.O.
Manufacturing of stainless steel equipment used in food, chemical and pharmaceutical industry as well as consumer goods.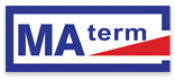 MATERM D.O.O.
Production of temperature sensors and sales of measurement and control equipment.

IMI INTERNATIONAL D.O.O.
A world leader in motion and fluid control technologies.

SIEMENS D.O.O.
One of the world's leading manufacturers of equipment for automation and process control.

TELMAK D.O.O.
Distributor of Schneider Electric, one of the leading solution provider for power, signal and data transmission in the industry.